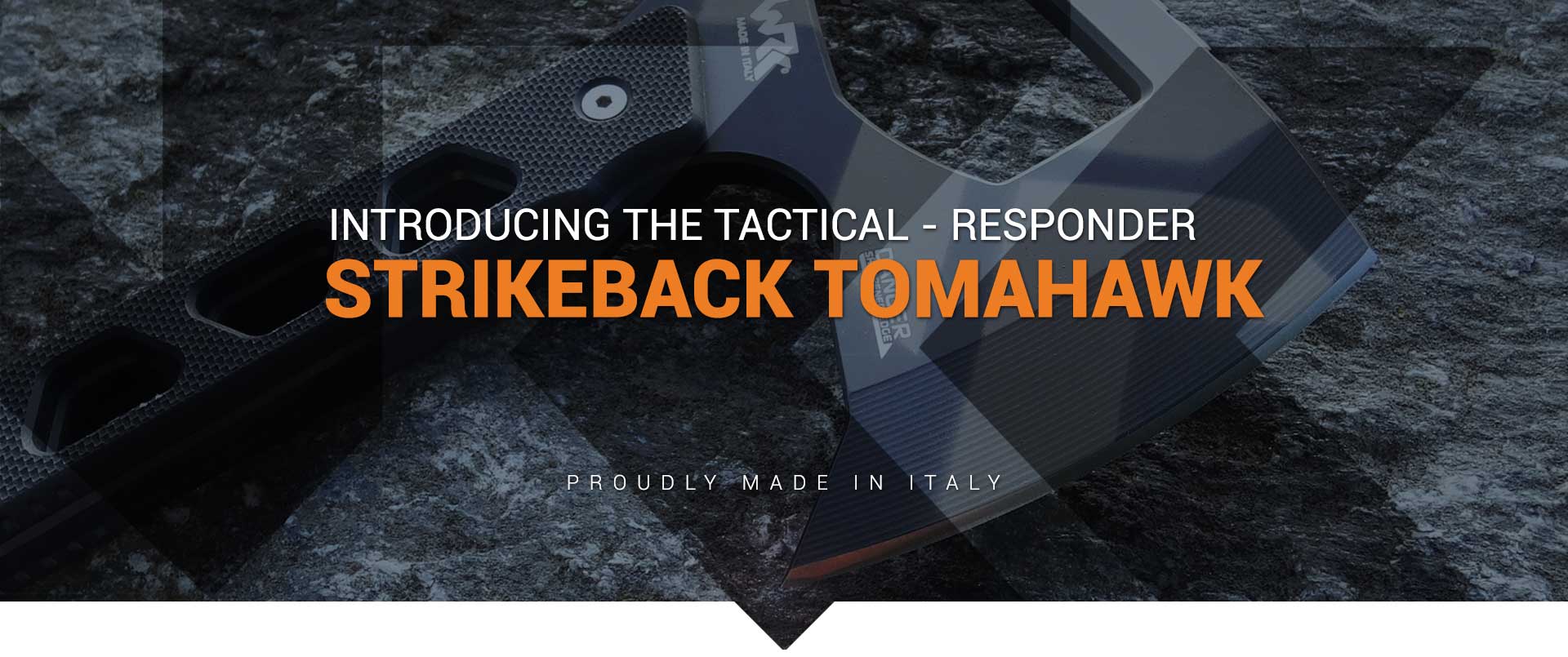 At Wildrock we design and build high quality tools for outdoor enthusiasts, survivalists, explorers and rescue personnel. We are proud to produce each component in Italy, where Italian design meets our quality and technology legacy, with the aim of creating rugged tools which never fail. We carefully select the best production materials and implement ideal processes in order to achieve high quality standards. All our products are individually and carefully inspected and tested on the field. Every blade is sharpened by hand and comes with a lifetime warranty.
The Strikeback Tomahawk is designed to perform in any condition where high performances and reliability are vital. Built for intense use, its lightweight and rugged design combines an ideal balance of size, weight, and maneuverability. The body is made from high quality D2 tool steel and it's skeletonized to help reduce weight and to improve structural rigidity and balance. The Gun-kote surface coating increases wear resistance and protects from corrosion.
The Strikeback comes with a high quality kydex sheath, molle compatible.
Blade steel: Bohler D2 (56 Hrc)
Blade thickness: 8 mm
Overall lenght: 400 mm
Head size: 199 mm
Blade size: 4"
Surface finishing:
Gun-kote
Handle material: G10
Weight: 1.080 gr
The extremely durable G10 handle provides great grip, also when it's wet.
AVAILABLE COLORS
Full black | Desert tan | WR Camo

Price: € 490,00
(shipping is not included, check your country policies)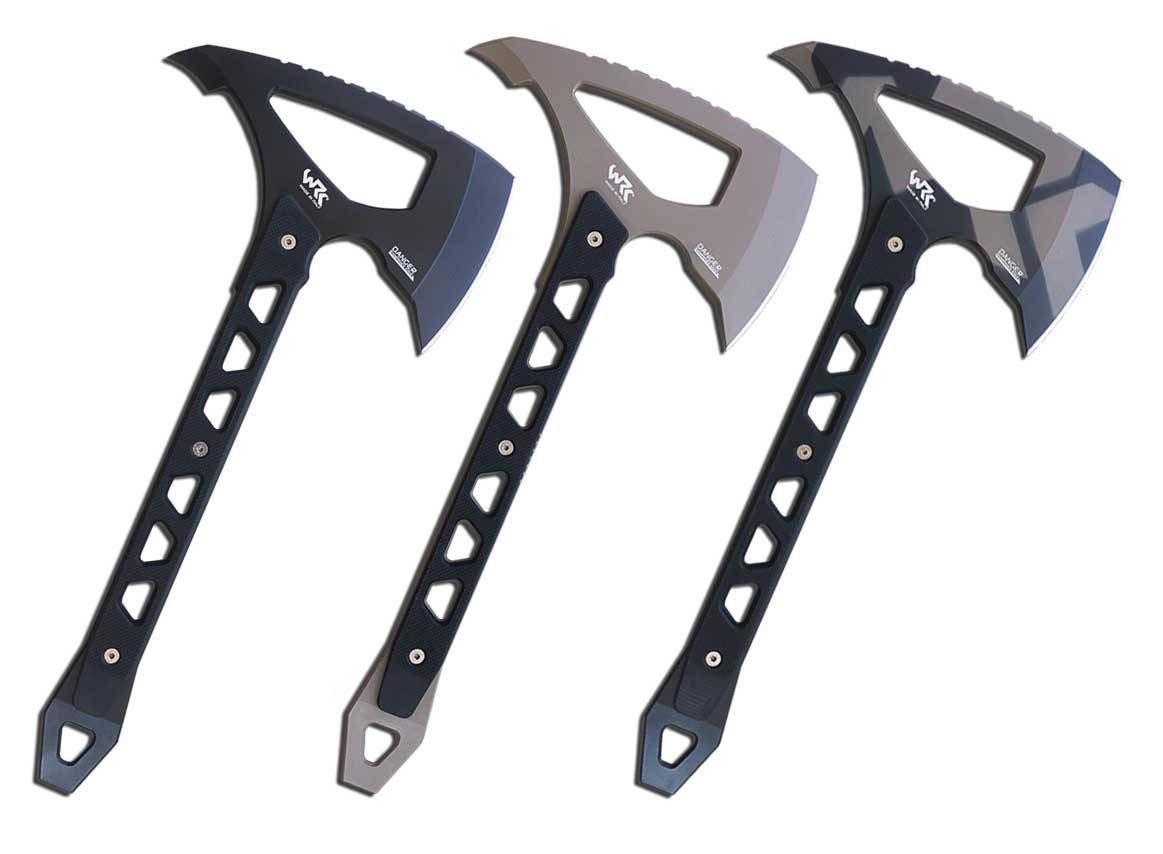 Cutting | Chopping | Hammering | Digging | Breaking | Smashing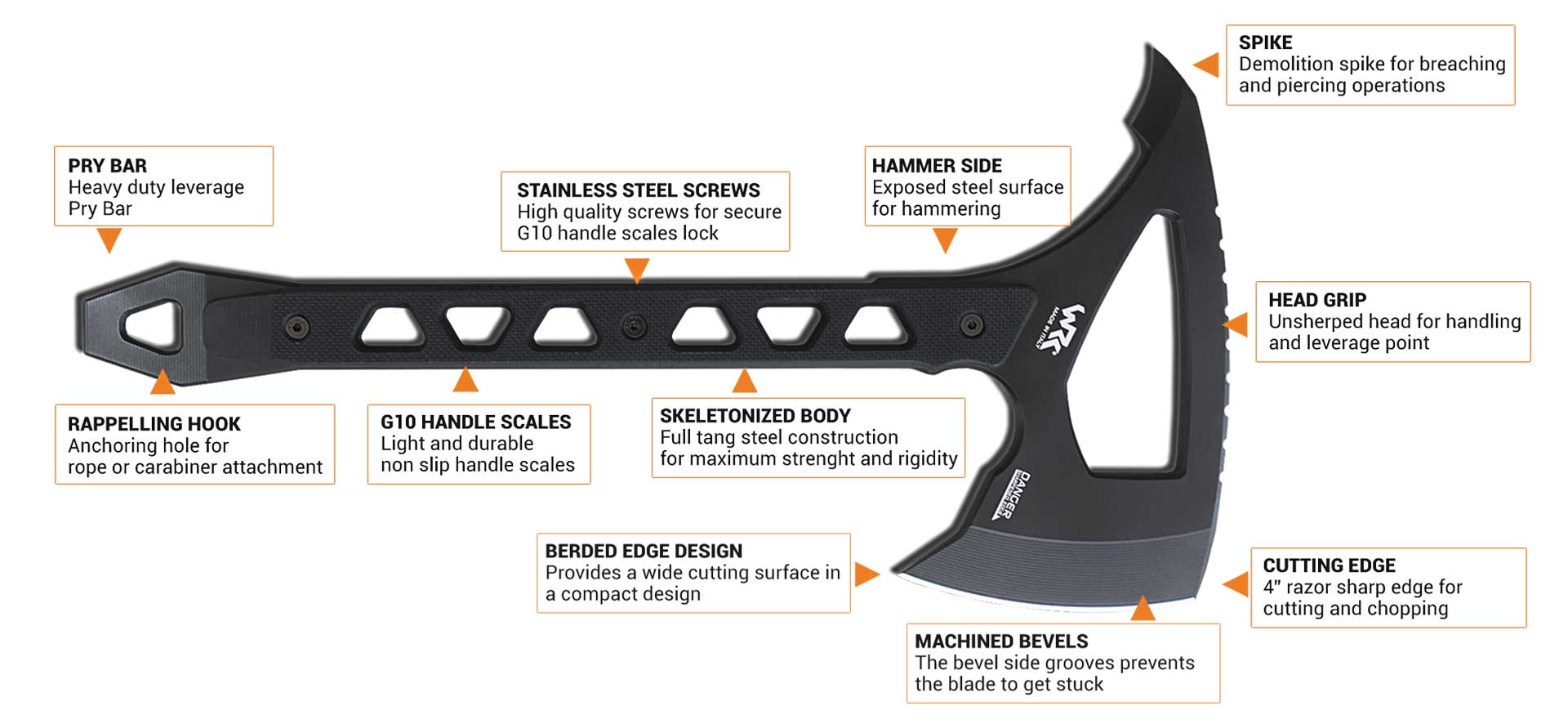 WHERE DESIGN MEETS EXPERIENCE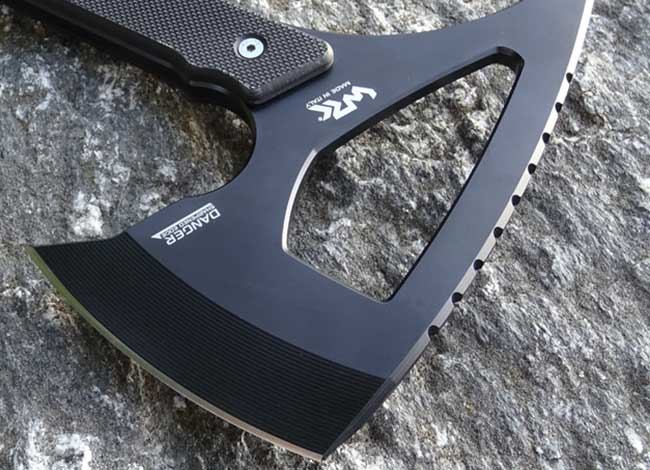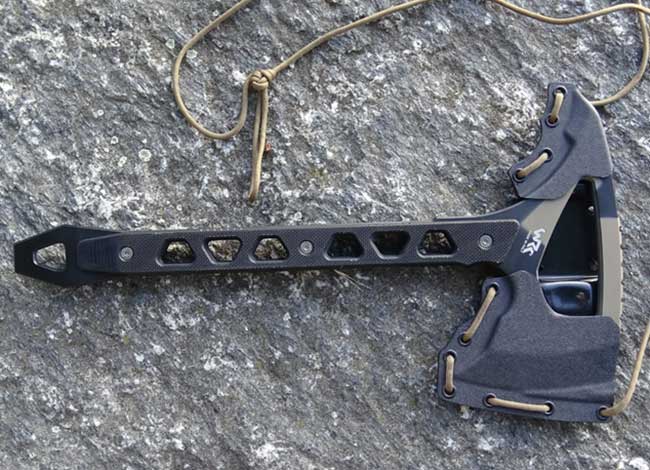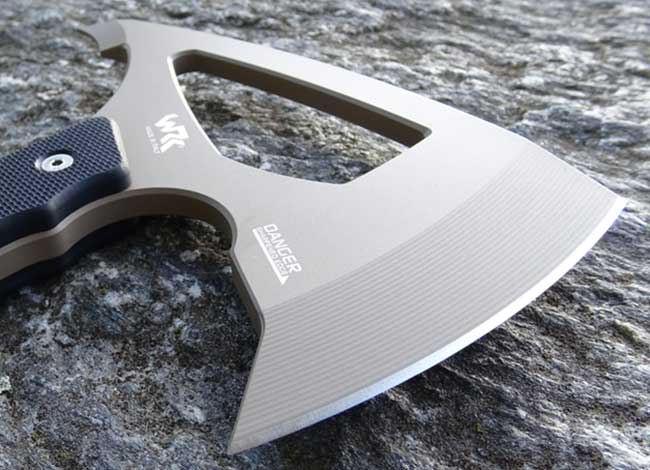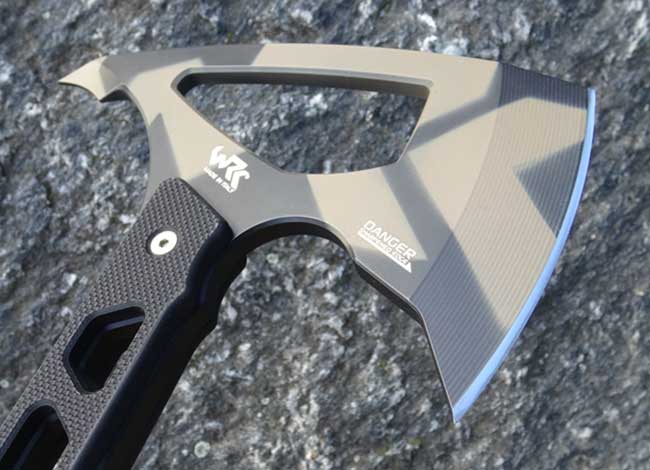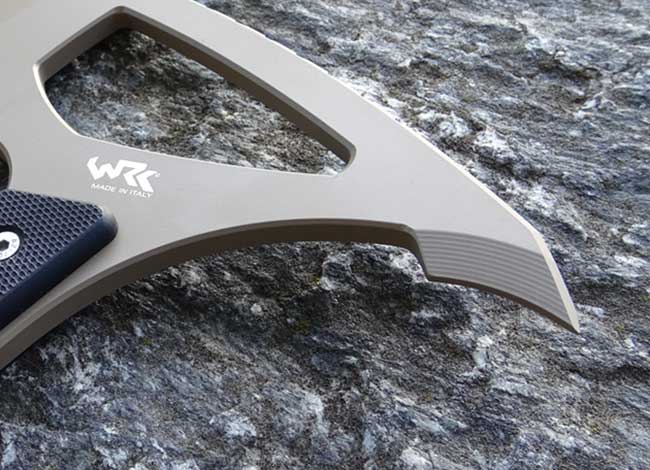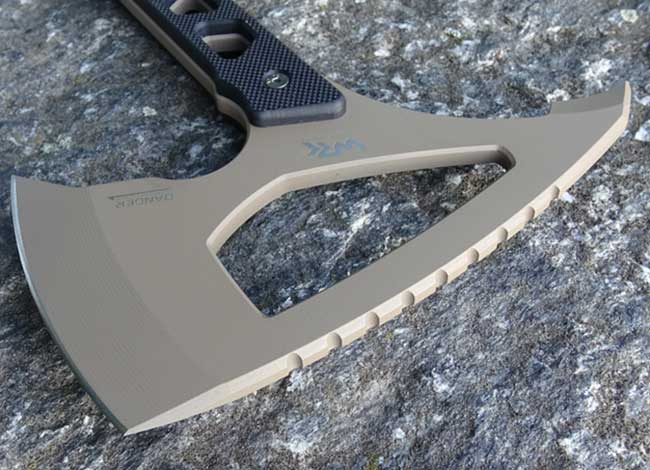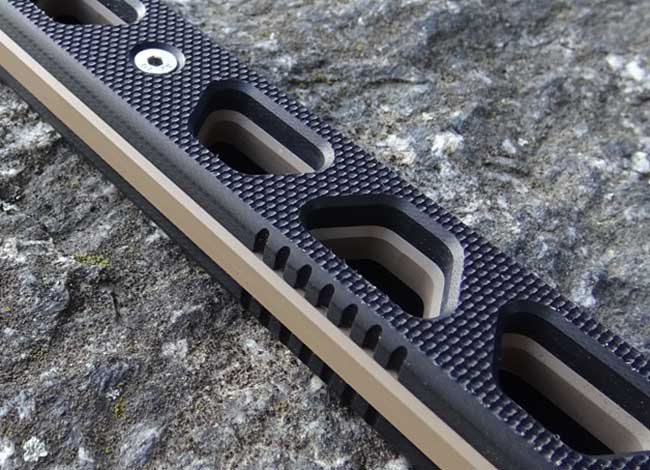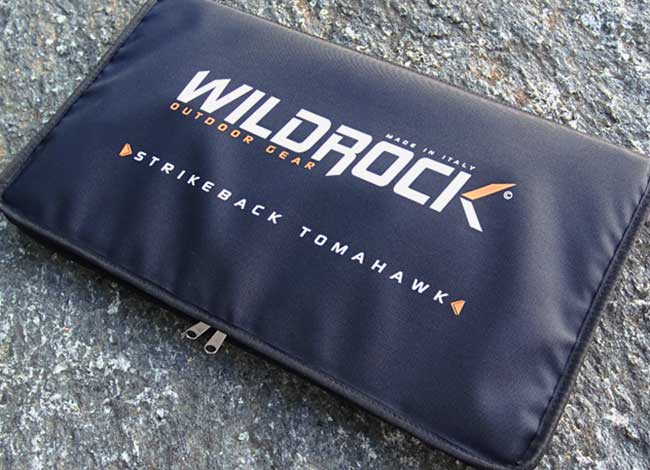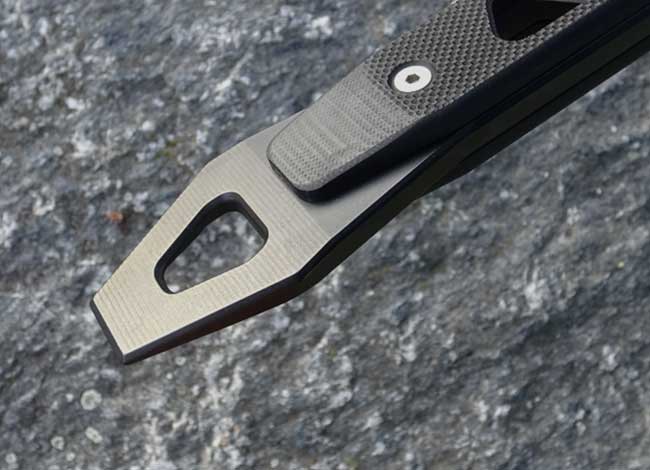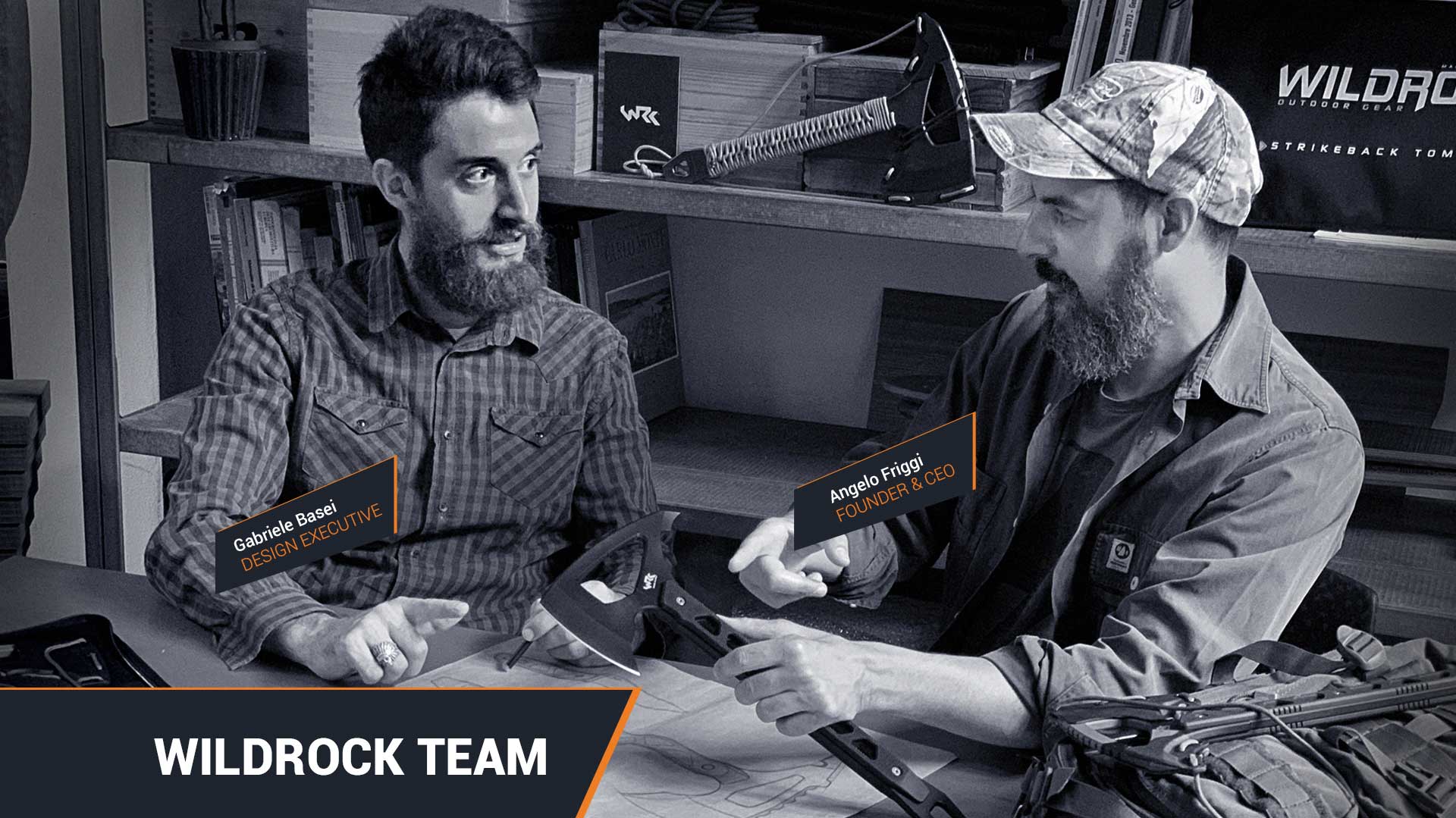 We like to keep in touch with our customers and friends, answer their questions and get their feedback.
You can place an order and talk with us directly, or you may find our products at one of our authorized dealers.
Mail us: info@wildrockgear.com

CONTACT US
LEAVE A MESSAGE
We love to stay in touch with our customers and our friends.
Leave your message here, we will replay as soon as possible.